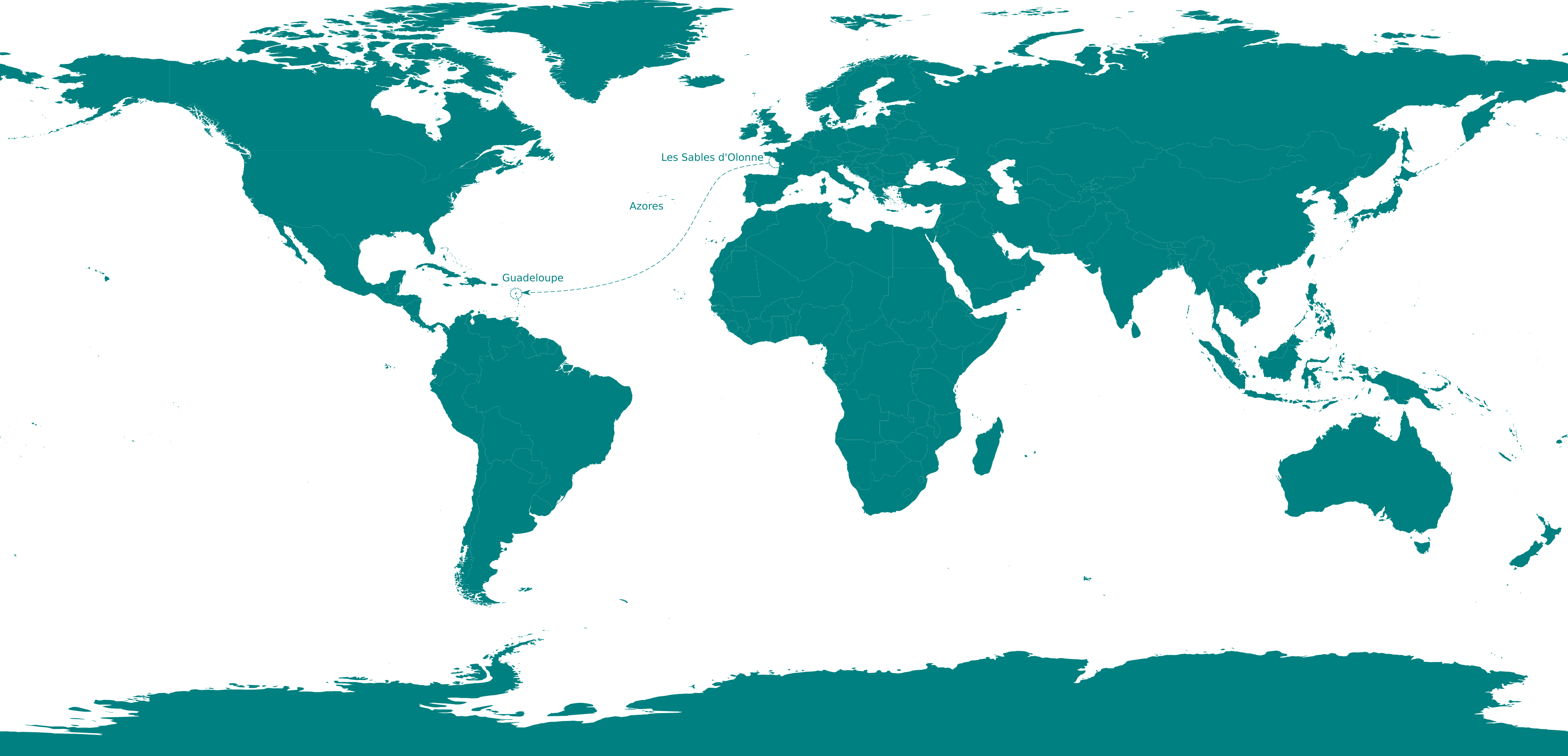 The route
The projected route takes Mahi from east to west, from Europe to the Caribbean. To our knowledge this will be the first time an autonomous unmanned surface vessel crosses the Atlantic Ocean.
Starting in France, the first challenge is to cross the heavy traffic from and to western Europe. Mahi will cross one of the heaviest marine traffic areas on the globe.
Diving down to lower latitudes, passing the Azores before crossing the Atlantic Ocean. Steering straight south is done for several reasons: To avoid adverse head on weather conditions in Northern part of the Atlantic. In this part of the Atlantic the winds, waves and current travel from west to east. To avoid floating debris in the Northern Atlantic gyre. To reach sunnier parts around the equator, this is beneficial for charging our batteries using solar power.
After dipping down, Mahi will direct its bow towards the west to reach the warm waters of the Caribbean.
During this trip Mahi will make autonomous decisions to avoid a collision with other vessels.